£20.55 inc VAT
£17.12 ex VAT
Add to basket
Available for 3-7 days delivery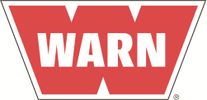 P/N: JM-04329
Product Description
This WARN unisex scatter print tee has been designed with both wearability and durability in mind and is perfect whether your going on an off road adventure or chilling out at home or with friends.
100% Pre-Shrunk Cotton T-Shirt. "Go Prepared" printed along back with small warn logo under back collar.
Available in Small, Medium and Large Sizes, please see size guide in attachments. We will contact you on purchase to confirm size you require.

Product Information
Click on a link below to view additional information about this product.
Manufacturer - Warn
Warn Industries was founded in 1948 and manufactures a full line of off-road equipment and accessories that enhance the performance of four-wheel-drive vehicles, ATV's and utility vehicles. Warn is one of the world's most recognized brands in vehicle performance enhancing equipment.
Need help or have a question?
Chat to us online, call during office hours (weekdays 8am-5pm) or email us and we'll get back to you!
01482 666 491