£34.95 inc VAT
£29.12 ex VAT
Add to basket
Available for 3-7 days delivery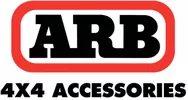 P/N: JM-04331
Product Description
Coming in a stylish navy blue colour, the Trek polo is ideal for any activity, whether it be a weekend camping trip, working around the house or crawling under the car for those pesky off road repairs. Made from 100% cotton, the Trek polo features a woven collar to avoid rolling up, while ARB branded buttons adorn the front of the polo placket. Twin stripes across the chest provide added interest to the overall look and feel of the shirt. Finishing the polo, full colour embroidered logos are featured on the front, back and sleeves, including ARB, Air Locker, Emu Dakar, Old Man Emu, ARB Recovery, Warn and IPF badges.
Manufactured from 100% cotton pique knit 220gsm

Soft woven collar with inner placket to maintain shape

Herringbone trim

ARB engraved metal buttons

Available in a number of sizes, please see size guide in attachments. We will contact you on purchase to confirm size you require.

Product Information
Click on a link below to view additional information about this product.
Manufacturer - ARB
ARB is Australia's largest manufacturer and distributor of 4x4 accessories. ARB have an international presence, with an office in the US and an export network that extends through more than 80 countries around the globe. ARB philosophy, however, has never wavered from its original course – quality, reliability and practicality above all else.
ARB's range of 4WD accessories has been specifically designed to suit your vehicle and ensure you're prepared for any off road adventure you choose to take on. All ARB products are tested to the highest standards and subject to a comprehensive minimum two year warranty, ARB deliver exceptional quality and service giving you piece of mind.
Need help or have a question?
Chat to us online, call during office hours (weekdays 8am-5pm) or email us and we'll get back to you!
01482 666 491