£41.15 inc VAT
£34.29 ex VAT
Add to basket
Available for 3-7 days delivery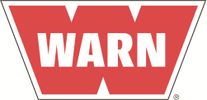 P/N: JM-04327
Product Description
The traditional hoodie gets a makeover in ultra-soft French terry cotton.  9-ounce, 100% French terry cotton. Relaxed fit.

Available in a number of sizes, please see size guide in attachments. We wil contact you on purchase to confirm size you require.
Product Information
Click on a link below to view additional information about this product.
Manufacturer - Warn
Warn Industries was founded in 1948 and manufactures a full line of off-road equipment and accessories that enhance the performance of four-wheel-drive vehicles, ATV's and utility vehicles. Warn is one of the world's most recognized brands in vehicle performance enhancing equipment.
Need help or have a question?
Chat to us online, call during office hours (weekdays 8am-5pm) or email us and we'll get back to you!
01482 666 491