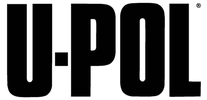 P/N: DA6395 / JM-03039
Product Description
 10 off High performance cleaning, conditioning & finishing pad.

Suitable for preparing metal, fibre-glass & plastic surfaces for finishing coat.

Ideal for use on contoured surfaces.

Use dry, with water or most spirit-based solvents.

Manufacturer - U-POL
U-POL are a global company dedicated to the manufacture and marketing of automotive refinish products including bodyfillers, coatings, aerosols, polishing compounds and consumables of the highest quality. From its manufacturing base in the UK, U-POL exports world-class products to more than 100 countries worldwide.
Need help or have a question?
Chat to us online, call our office (weekdays 9am-5.00pm) or email us and we'll get back to you!
01482 666 491