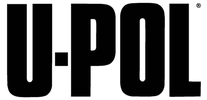 P/N: DA6394 / JM-03034
Product Description
Recommended for Raptor paint in hard to prepare areas, and on plastics. 
450ml aerosol.

Ready for use universal adhesion promoter for paints, adhesives and sealants.

Use to promote adhesion on all automotive surfaces such as plastics, aluminium and painted surfaces.

Ideal for difficult to reach areas such as around door handles and sills.

Replaces the need for abrasion and prevents lifting.

Manufacturer - U-POL
U-POL are a global company dedicated to the manufacture and marketing of automotive refinish products including bodyfillers, coatings, aerosols, polishing compounds and consumables of the highest quality. From its manufacturing base in the UK, U-POL exports world-class products to more than 100 countries worldwide.
Need help or have a question?
Chat to us online, call our office (weekdays 9am-5.00pm) or email us and we'll get back to you!
01482 666 491