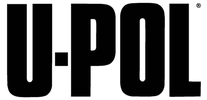 P/N: DA6385 / JM-02924
Product Description
Tintable
750ml bottle of Raptor (Requires Hardener DA6387) 
A Tough Tintable Protective Coating
RAPTOR is a highly durable protective coating that ensures protection against mechanical damage, fuels, hydraulic oils, rust, corrosion, salt water, damp, extreme temperatures and off-road muddy good fun.
CUSTOMISABLE
RAPTOR is available in black and tintable versions. The tintable version can be altered to suit the colour of your vehicle by adding a small amount of automotive solvent paint. RAPTOR can be applied as a smooth finish through to a very coarse finish.
FEATURES & BENEFITS
> Easy to use: simply FILL - SHAKE - SHOOT®
> Easy to clean
> Provides excellent UV protection
> Waterproof - provides a water tight seal, keeping water out and protects new surfaces against rust
> Sound deadener (reduces noise and vibrations)
> Protects against rust, corrosion salt, damp and extreme temperatures
> High resistance to everyday and off-road use
> Abrasion and stain resistant
> Dries rapidly, is flexible
> Provides excellent adhesion
> No need to wax after application
APPLICATION AREAS
> Chequer plate and grills
> Loading area
> Underbody protection
> Bumpers and bull bars
> Sills, side rails and steps
> Wheels and wheel arches
> Part and full vehicle overspray
> And much more...
APPLICATION METHODS
> U-POL Stonechip gun
> Roller
> Brush
SURFACES*
> Painted surfaces
> Aluminium
> Steel
> Bare Metal
> GRP
> Galvanised
> Plastics
> Wood
> Polyester Fillers
> Glass
> SMC
USAGE
> Automotive
> Off-road
> Marine
> Commercial
> Industrial
> Agricultural
*Some substrates require additional surface preparation before applying RAPTOR
Product Information
Click on a link below to view additional information about this product.
Manufacturer - U-POL
U-POL are a global company dedicated to the manufacture and marketing of automotive refinish products including bodyfillers, coatings, aerosols, polishing compounds and consumables of the highest quality. From its manufacturing base in the UK, U-POL exports world-class products to more than 100 countries worldwide.
Need help or have a question?
Chat to us online, call our office (weekdays 9am-5.00pm) or email us and we'll get back to you!
01482 666 491