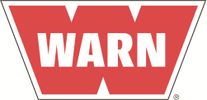 P/N: 103254 / JM-05156
Product Description
Ideal for 3/4 and 1-ton pickups and all types of large frame rigs that require longer and heavier pulls. The VR EVO 12 features IP68-rated waterproof construction, an ultra-reliable Albright® contactor inside a relocatable control pack, and a state-of-the-art, two-in-one remote for added ease of use and versatility. With it's fast line-speed and lower amp draw, the VR EVO winches are the hardest-working standard-duty winches we've ever made, with tactical styling that looks great up front and at a price that won't pull you out of your budget.

WANT 20% OFF ... CLICK HERE FOR MORE DETAILS 
Please Note: This product requires a compatible bumper or mounting plate to be properly mounted to your vehicle.
Specification:
TYPE - Electric
RECOMMENDED USE - Vehicle Recovery
MOUNTING LOCATION - Vehicle Mounted
VOLTAGE - 12 Volt 
DCELECTRICAL CONTROL TYPE - Albright Contactor
MOTOR TYPE - Series Wound
DRIVE GEAR TYPE - 3-Stage Planetary
GEAR REDUCTION RATIO - 234:1
FREE SPOOLING - Yes
BRAKE TYPE - Spring
LINE DIAMETER (IN) - 3/8 Inch
LINE LENGTH (FT) - 85
LINE MATERIAL - Steel
FAIRLEAD TYPE - Roller
REMOTE TYPE - 2 in 1 plug in remote with wireless capability
MOUNTING HOLE QUANTITY4MOUNTING PATTERN LENGTH (IN) - 10 Inch
MOUNTING PATTERN WIDTH (IN) - 4-1/2 Inch
INCLUDES MOUNTING HARDWARE - Yes
COLOUR - Black
DRUM MATERIAL - Steel
Manufacturer - Warn
Warn Industries was founded in 1948 and manufactures a full line of off-road equipment and accessories that enhance the performance of four-wheel-drive vehicles, ATV's and utility vehicles. Warn is one of the world's most recognized brands in vehicle performance enhancing equipment.
Need help or have a question?
Chat to us online, call our office (weekdays 9am-5.30pm) or email us and we'll get back to you!
01482 666 491