£389.95 inc VAT
£324.96 ex VAT
Add to basket
Available for immediate dispatch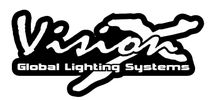 P/N: XPR-H9S / JM-05899
Product Description
XPR-S Halo light bar uses the so-called IRIS reflector technology with only 5° beam per diode which provides a longer range for the light to outshine and outlast. Anyone who wishes to shine far ahead without "losing any light" is the XPR-S Halo light bar the perfect choice. New high-efficiency 10W LEDs from the latest generation of LEDs ensures that the XPR-S Halo delivers a great light with an incredible strength that will impress the pickiest user. The Halo function is an optional feature that is possible to connecto to the vehicles position ligth.

* XPR-S Halo delivers unsurpassed light duration (up to 1220m @ 1 lux) 
* Virtually unbreakable polycarbonate lens 
* High IP rating (IP 68 & IP69K) 
* Vibration resistant (15,6Grms) 
* Low power consumption relative to power 
* EMC tested (radio interference) 
* 50,000 hour life time on diode 
* 5.5 years unique function guarantee
Data:E-marked
Lamp housing: Robust aluminum
Voltage: 11-32V
Power consumption: 7.5 Amp at 12V
IP rating: IP68
Vibration Class: 15.6G
Working temperature: -40°C - + 80°C
Height: 70mm (without bracket)
Depth: 80mm
Width: 476mm
Watt: 90
LED: 9
Raw lumens: 9 711
Effective lumens: 6 795
Lens: Polycarbonate
Light Image: 5° primary beam / 70° secondary beam
Beam length: 1418m @ 0.25 lux / 709m @ 1 lux
Manufacturer - Vision X lighting
You will find Vision X lighting is found everywhere. The military, border patrol, and even NASA have trusted Vision X on vehicles that cannot work with second best. Vision X is also trusted in the desert on off road vehicles that depend on seeing at night.

But Vision X Lighting Solutions are not just for the professionals; the Vision X product line is diverse and has product available for all markets. Vision X can be found on boat towers, off road vehicles, all terrain vehicles, and onroad vehicles like cars and motorcycles. Whatever the need, Vision X has a product to meet and exceed your expectation.
The Key to Vision X's ongoing success, un-matched quality, valuing customer input, and performance. Vision X has a team of world class engineers who have taken outlandish concepts from conception and put them into production. Vision X engineers are never afraid of re-examining products to find ways to better serve customers. Since its conception, Vision X has listened to the end user and put their ideas into action to further the quality, performance, and functionality of all vision X products.
Need help or have a question?
Chat to us online, call our office (weekdays 9am-5.00pm) or email us and we'll get back to you!
01482 666 491