£105.93 inc VAT
£88.28 ex VAT
Add to basket
Available for 3-7 days delivery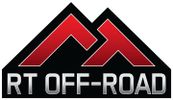 P/N: TN10037 / JM-04773
Product Description
Fits:
Jeep Wrangler (YJ) (1992-1995); Spice.
RT Off-Road's Tonneau Covers keep gear clean, dry and away from prying eyes. Installs into factory belt rails and extends from the tailgate to the back of the front seats. Soft top hardware necessary to mount.

Manufacturer - RT Off-Road
RT Off-Road manufacture a wide range of Jeep® accessories and heavy-duty components. RT Off-Road is a sub brand of Crown Automotive who has been providing the Jeep® industry with outstanding quality replacement parts for over 45 years. That same quality and experience can now be found in RT Off-Road Products.
Need help or have a question?
Chat to us online, call our office (weekdays 9am-5.30pm) or email us and we'll get back to you!
01482 666 491