£362.93 inc VAT
£302.44 ex VAT
Add to basket
Available for 3-7 days delivery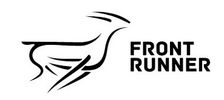 P/N: TBRA022 / JM-04390
Product Description
This lightweight, sturdy stainless steel camp table is ideal for food preparation, food serving, and gathering around to eat. Specifically designed to be easily stored UNDERNEATH most Front Runner Slimline II Roof Racks.*

-The Front Runner Stainless Steel Camp Table Kit includes the Stainless Steel Camp Table, Under-Rack Table Slides and Under-Rack Table Latch

-This complete camp table and table storing solution makes taking a previously "over-sized" item effortless on any adventure.

Stainless Steel Camp Table - by Front Runner:
A lightweight and sturdy stainless steel table top.
Aluminum open locking legs.
Ideal solution for eating and food preparation.
Sturdy and lightweight.
Hygienic, easy to clean stainless steel top.
Ultra slim.

Under-Rack Table Slides - by Front Runner:
A no-noise, secure storage solution designed specifically for the Stainless Steel Camp Table
Bolts easily under the Slimline II rack with supplied hardware.
Slides can be mounted both parallel or perpendicular to the roof rack's slats allowing for access to the table from the side or rear of the vehicle.
Made of 3CR12 Stainless Steel and finished in the same durable and corrosion resistant black powder coating as the Slimline II roof rack.
Velcro loops are bonded to the slide's inner faces to prevent scratching and vibration noise. Two Velcro loops per slide.

Under-Rack Table Latch - by Front Runner:
Bolts easily onto the Slimline II with supplied hardware.
Features a self locking mechanism when closed and push to release latching mechanism to open.
In the closed position the latch can be securely locked using a small padlock or cable lock.
Made from 3CR12 Stainless Steel, with a PVC Buffer to prevent vibration and noise.
Powder coated in the same durable finish as the Slimline II rack.
Includes installation hardware and fitting instructions.
Product Information
Click on a link below to view additional information about this product.
Manufacturer - Front Runner
Established as the premiere expedition vehicle outfitter in Africa, Europe, USA and Australia, Front Runner is a 15 year old South African based company founded by a team of engineers, designers, outdoor enthusiasts and professional off-road drivers. Front Runner offers the most advanced, versatile and widest range of vehicle based adventure travel accessories available.
Need help or have a question?
Chat to us online, call our office (weekdays 9am-5.30pm) or email us and we'll get back to you!
01482 666 491