£211.93 inc VAT
£176.61 ex VAT
Add to basket
Available for 3-7 days delivery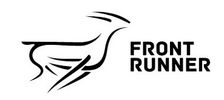 P/N: TBRA006 / JM-04761
Product Description
Stainless steel table with 1 (one) adjustable aluminium leg. Mounts on the side of the vehicle with "key hole" brackets and has a cut out section to fit a basin for quick and easy washing up.
A lightweight and sturdy stainless steel tabletop.
1 (one) Aluminum locking legs.

Mounts on the side of the vehicle with "key hole" brackets.

Sturdy and lightweight.

Designed to be mounted at a higher level for food preparation and washing dishes.

Hygienic, easy to clean stainless steel top.

Ultra slim, can be mounted for transport underneath the Front Runner Slimline Roof Rack with Under-Rack Table Slides.

Includes a washing basin.
Product Information
Click on a link below to view additional information about this product.
Manufacturer - Front Runner
Established as the premiere expedition vehicle outfitter in Africa, Europe, USA and Australia, Front Runner is a 15 year old South African based company founded by a team of engineers, designers, outdoor enthusiasts and professional off-road drivers. Front Runner offers the most advanced, versatile and widest range of vehicle based adventure travel accessories available.
Need help or have a question?
Chat to us online, call our office (weekdays 9am-5.30pm) or email us and we'll get back to you!
01482 666 491