£4.93 inc VAT
£4.11 ex VAT
Add to basket
Available for immediate dispatch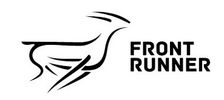 P/N: RRAC134 / JM-04767
Product Description
Keep your rack-stored gear secure with this combination lock. Use with Front Runner holders for axes, tables, Hi-Lift Jacks, water, Wolf Packs and more.

No keys needed.
Easily set your own combo.
Locks Front Runner Rack accessories for holding gear like Tables, Water Tanks, Hi-Lift Jacks, Axes, Wolf Packs and more.
Works with Hi-Lift Jack Bracket, Water Tank Locking Tap, Axe Bracket, Cub Pack Rack Bracket, Wolf Pack Rack Bracket, Lockable Strap For Water Cap / 45L
Stainless steel rubber coated cable and corrosion resistant tumbler for years of worry-free security.
Manufacturer - Front Runner
Established as the premiere expedition vehicle outfitter in Africa, Europe, USA and Australia, Front Runner is a 15 year old South African based company founded by a team of engineers, designers, outdoor enthusiasts and professional off-road drivers. Front Runner offers the most advanced, versatile and widest range of vehicle based adventure travel accessories available.
Need help or have a question?
Chat to us online, call our office (weekdays 9am-5.30pm) or email us and we'll get back to you!
01482 666 491