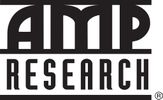 P/N: 75122-01A / JM-03142
Product Description
Fits:
Jeep Wrangler JK 4 Door (2007-2016)
GETTING INTO YOUR TRUCK SHOULDN'T FEEL LIKE CLIMBING MOUNT EVEREST.That's why AMP Research invented POWERSTEP™, the automatic, electric-powered running board that instantly extends when you open your door, and then hides itself safely out of sight when the doors close for improved ground clearance, aerodynamics and appearance. Its handsome design, all-weather performance and legendary reliability set the industry standard. Ditto its industry-leading 5-year/60,000-mile warranty.

FEATURES
Invented, engineered and built in America, AMP Research PowerStep™ have been tested and proven in long-term, real-world, driving conditions performing flawlessly in snow, ice, dust, mud and dirt. The lightweight, yet rock-solid running board and rugged die-cast linkage components are crafted in the USA of aircraft-quality aluminum, black-anodized and PTFE coated for maximum corrosion protection. Precision, stainless-steel hinge points and bearings ensure trouble-free action. And the heavy-duty electric motor is designed and tested to provide reliable, maintenance-free operation for decades.
AUTOMATIC POWER-DEPLOYING RUNNING BOARDS

LOW-PROFILE INTEGRATED LED LIGHT SYSTEM – STANDARD

HIGH-STRENGTH, DIE-CAST ALUMINUM-ALLOY COMPONENTS WITH AN ANODIZED AND PTFE COATED, MILITARY-SPEC FINISH TO RESIST CORROSION

PRECISION STAINLESS-STEEL PIVOT PINS FOR ROCK-SOLID STABILITY

MAINTENANCE-FREE, SELF LUBRICATING BUSHINGS FOR ALL-WEATHER PERFORMANCE

EXTRUDED ALUMINUM STEPS WITH FULL-LENGTH INTERNAL RIBS FOR ROCK-SOLID STIFFNESS, RIGIDITY AND SUPPORT WITH A HIGH-TEXTURE POWDER-COAT FINISH FOR MAXIMUM GRIP AND DURABILITY

600 LB LOAD CAPACITY (EACH SIDE)

WEATHERPROOF, OEM-QUALITY ELECTRIC MOTORS, DRIVE SYSTEM AND WIRING HARNESS

PRESSURE-SENSITIVE, PINCH-PROOF SAFETY TECHNOLOGY

5-YEAR/60,000 MILE WARRANTY

DESIGNED AND BUILT IN AMERICA

Product Information
Click on a link below to view additional information about this product.
Manufacturer - AMP Research
AMP RESEARCH is an American design and technology company, located in Tustin, California, that invents, builds and markets products designed to improve the function and utility of cars, light trucks and SUVs. The company's motto, "Innovation In Motion™" captures the eclectic mix of breakthrough products AMP Research has brought to the market since its founding in 1980.
AMP Research product range include PowerStep™ running boards, BedStep®, BedStep2™ truck bed access steps, BedXTender HD™ cargo cage for pickup trucks and AMP Research alloy fuel doors. AMP Research holds over 45 US and International patents for automotive and transportation related products.
Need help or have a question?
Chat to us online, call our office (weekdays 9am-5.00pm) or email us and we'll get back to you!
01482 666 491