£399.00 inc VAT
£332.50 ex VAT
Add to basket
Available for 3-7 days delivery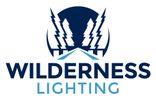 P/N: WDD0070 / JM-05321
Product Description
Our DUPLEX 3 - 50" Light belongs to our entry level range of double row light bars, these powerful lights are fitted with 100 x 3 watt CREE white LED chips while the low energy consumption technology means they only consume 20 amps of power. Compare these figures to a standard 55 watt halogen light found on many vehicles which produce only 900 lumens of light while drawing 4.6 amps of power.
 These lights not only look good but they are also very tough..... with a market leading water and dust ingress rating of IP68 and IP69K meaning you can actually wash the lights with a high pressure spray with a temperature of up to 90 degrees - this rating is the highest level achievable and usually found within the food industry for sterilising products. As the lights are fully water and dust proof they would be equally comfortable mounted on a boat and can be fully submersed in water for long periods.

 The housing of the light is made of weather-resistant and waterproof aluminium and coated with a black UV-resistant paint to prevent chipping and fading for a lasting finish. The lenses used are equally hardwearing as its aluminium housing. The 3mm Lexan lens are optically transparent despite being unbreakable and scratch-resistant.

 All our lights come with a water proof Deutsche connector on the light together with a full wiring harness including switch, power surge protection, relay and ring battery connections. The loom can be used to run the lights in a matter of seconds on a temporary basis or the components can be used on existing vehicle wiring for a permanent fix.

 As with all our lights they are made to be used and abused.... we are so confident in the durability and build quality we offer a 3 year replacement guarantee, should your light stop working within the 3 years we will replace it free of charge
50 inch DUPLEX 3 double row light bar

100 x 3 watt CREE white LED chips - 300 watts

Combination reflective beam pattern -  Flood (20 degrees) & spot (10 degrees) within the unit

Natural white light 

Manufacturer - Wilderness Lighting
The unbeatable toughness and durability of our lights means they are ideally suited for the most extreme conditions such as Agriculture, Mining, Forestry, Marine and Extreme off road motorsport. Whatever application our lights are used for they will not let you down.
The incredible levels of illumination from even the smallest of lights far exceeds the ageing HID and Halogen counterparts and the cheaper, poor quality LEDs that we all see advertised on auction sites. To put it in perspective one of our small Compact 4 lights produce 3200 Lumens of light while consuming 2.8 amps of power. Compare these figures to a standard 55 watt halogen light found on many vehicles which produce only 900 lumens of light while drawing a massive 5 amps of power.
Our build and robustness far outclasses most of our competitors. Very few lights out in the market today have water and dust ingress rating of both IP68 & IP69K which is the highest standard available combined with class leading Grade A CREE & OSLON LED chips.
Our lights have proven themselves in the toughest race on the planet in the Dakar 2016, The epic extreme overland race in South America, that requires the drivers and cars to deal with the heat of over +40°C in deserts and down to -10°C when going over the Andes. Dealing with the dust and Fesh Fesh of Bolivia and spray from a soaked salt lake bed after an unexpected storm, our lights were chosen by one of the top teams and placed on front of an Overland racing Toyota Hilux. During the two weeks of racing the race car was involved in no less than 4 major incidents which required the front end of the car to be completely rebuilt. The lights never needed to be changed.
Need help or have a question?
Chat to us online, call our office (weekdays 9am-5.00pm) or email us and we'll get back to you!
01482 666 491