£409.06 inc VAT
£340.88 ex VAT
Add to basket
Available for immediate dispatch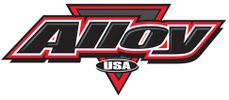 P/N: 17750.01 / JM-02162/A
Product Description
Fits: 
Jeep Wrangler TJ (1997-2006); With 4.0L Engine
Fits 1997 Jeep Wranglers without A/C. Fits 98-06 Wranglers with or without A/C.

Want more horsepower, better throttle response, and improved acceleration? A Rugged Ridge Air Intake System can boost your performance, while helping you keep extra cash in your wallet. Our polished aluminum mandrel bent intake tube replaces the restrictive factory air box to help improve fuel economy and performance. A black powder coated heat shield separates the filter from engine heat, dirt and debris, as cold air is drawn through a high-flow conical air filter. Unlike other reusable air filters, our dry panel design never needs oiling, which keeps your air flow sensor from being damaged by excess oil! The simple bolt-on installation gives you power you can feel.

NB. This part is designed for LHD vehicles but will fit RHD vehicles with minor modification. We are happy to offer advice regarding this.
Product Information
Click on a link below to view additional information about this product.
Manufacturer - Alloy USA
Alloy-USA, one of the brands from Omix-ADA, is a manufacturer of performance drive train products, high strength axle shafts and kits, and performance ring and pinion sets. We specialize in Jeeps, Chevy muscle cars, Mustangs, GM, Ford and Dodge trucks. Alloy USA team are off-road enthusiasts and have over 20 years of experience in the performance market, and we know what works and how to make it.
Need help or have a question?
Chat to us online, call our office (weekdays 9am-5.00pm) or email us and we'll get back to you!
01482 666 491