£363.00 inc VAT
£435.00 inc VAT
£302.50 ex VAT
Add to basket
Available for immediate dispatch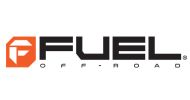 P/N: D63220907550 / JM-06499
Product Description
Fits:
Jeep Wrangler JK (2007-2017)
Jeep Wrangler JL (2018+)
Jeep Gladiator JT (2019+)
Diameter 20"
Width 9"
Bolt patern 5x127 
ET +1
Candy Red with Black Ring
Cap included
Manufacturer - Fuel Off-Road
Established in 2008 by MHT Luxury Alloys, one of the most trusted and time-tested names in the business, Fuel Off-Road has been capturing the attention of off-road enthusiasts with our cutting edge designs, fitments, and technological advancements. Fuel Off-Road manufactures the most advanced off-road wheels, offering the latest in design and engineering innovations on the market.
We pride ourselves in our ability to provide every off-road enthusiast with the aesthetics and function they desire in a variety of fitments. From stock to lifted, dually to trophy truck, and a wide range of UTV applications, Fuel Off-Road offers the most complete line of wheels on the off-road market today.
No rock is left unturned in our drive to bring you the latest in design and function. With our devoted team of designers and engineers pushing the limits every day to bring you the next level in off-road development. We strive to provide our
customers with the highest quality products with fast and friendly service.
For wheels with the most style, function, and innovation,
look no further than Fuel Off-Road.
Need help or have a question?
Chat to us online, call our office (weekdays 9am-5.00pm) or email us and we'll get back to you!
01482 666 491