£300.00 inc VAT
£406.00 inc VAT
£250.00 ex VAT
Add to basket
Available for immediate dispatch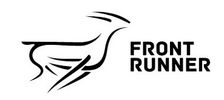 P/N: SSST003 / JM-02709OS/LS
Product Description
ON SALE - EX DEMO - SOLD AS SEEN 
ARRANGE FREE COLLECTION 
PLEASE NOTE THIS ITEM IS OVER SIZED AND YOU WILL NEED TO EMAIL OUR SALES TEAM FOR A SHIPPING QUOTE!!
Fits: 

Jeep Wrangler (2007-2016) 4 Door
Easily slide out the contents of the bed of your Jeep with this slide designed specifically for the rear of the Jeep JKU.
Can hold a refrigerator along with chairs, cargo boxes, and other gear.    Or it can simply be used to easily access groceries and other everyday items.
This tray mounts to the existing tie down points in the bed of the JKU and does NOT REQUIRE DRILLING into your 2011 + Jeep Wrangler JKU.
This Cargo Slider works with the factory Sub Woofer in place.
When extended, 100% full access to the storage cubby.
You are able to secure up to a 52L (or equivalent) size fridge, with additional room for storage -- such as the Front Runner Wolf Pack or Cub Box, tents, chairs, camp kitchen items, etc.
Slide Rail Load Rating: 113 KG (250 lbs.)
The Front Runner JKU Cargo Slide is the perfect companion to the Front Runner Interior Rack for the Jeep JKU.
If you own a 2007 - 2010 JKU,  installation of this product requires drilling 2 9mm holes into the body of your vehicle. Does not fit 2-Door JK models.
Product Information
Click on a link below to view additional information about this product.
Manufacturer - Front Runner
Established as the premiere expedition vehicle outfitter in Africa, Europe, USA and Australia, Front Runner is a 15 year old South African based company founded by a team of engineers, designers, outdoor enthusiasts and professional off-road drivers. Front Runner offers the most advanced, versatile and widest range of vehicle based adventure travel accessories available.
Need help or have a question?
Chat to us online, call our office (weekdays 9am-5.30pm) or email us and we'll get back to you!
01482 666 491