£339.25 inc VAT
£282.71 ex VAT
Add to basket
Available for 3-7 days delivery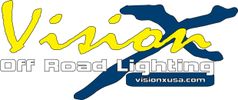 P/N: XPR-9M / JM-03530
Product Description
XPR uses the so-called IRIS reflector technology with only 5 ° beam per diode which provides a longer range for the light to outshine and outlast. Anyone who wishes to shine far ahead without "losing any light" is the XPR ramp the perfect choice. High-efficiency 10W LEDs from the latest generation of LEDs ensures that the XPR delivers a great light with an incredible strength that will impress the pickiest user.
XPR comes with two different mounting brackets in the box that allows mounting the ramp in each end, alternative to more traditional bracket with the so-called maturity-rails at the bottom of the ramp. XPR can easily be mounted on both passenger cars and trucks with a very competitive price in relation to the length of light and brightness.
XPR is made out of virtually unbreakable polycarbonate lens, high IP rating and vibration resistance and low power consumption in relation to the effect. XPR also has the Vision X unique 5.5 years warranty and gives customers a safe investment that shines for many years.

XPR-9 have only straight lenses for a long beam.
Also look at XPR-9M that have tilted optics for a wider beam. 
Data:
E-marked

Lamp housing: Robust aluminum

Voltage: 11-32V

Power consumption: 7.5 Amp at 12V

IP rating: IP68

Vibration Class: 15.6G

Working temperature: -40°C - + 80°C

Height: 70mm (without bracket)

Depth: 80mm

Width: 430mm

Watt: 90

LED: 9

Raw lumens: 9 711

Effective lumens: 6 795

Lens: Polycarbonate

Light Image: 5° Spot 

Manufacturer - Vision X lighting
You will find Vision X lighting is found everywhere. The military, border patrol, and even NASA have trusted Vision X on vehicles that cannot work with second best. Vision X is also trusted in the desert on off road vehicles that depend on seeing at night.

But Vision X Lighting Solutions are not just for the professionals; the Vision X product line is diverse and has product available for all markets. Vision X can be found on boat towers, off road vehicles, all terrain vehicles, and onroad vehicles like cars and motorcycles. Whatever the need, Vision X has a product to meet and exceed your expectation.
The Key to Vision X's ongoing success, un-matched quality, valuing customer input, and performance. Vision X has a team of world class engineers who have taken outlandish concepts from conception and put them into production. Vision X engineers are never afraid of re-examining products to find ways to better serve customers. Since its conception, Vision X has listened to the end user and put their ideas into action to further the quality, performance, and functionality of all vision X products.
Need help or have a question?
Chat to us online, call during office hours (weekdays 8am-5pm) or email us and we'll get back to you!
01482 666 491