£11.93 inc VAT
£9.94 ex VAT
Add to basket
Available for 3-7 days delivery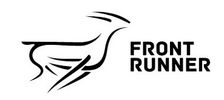 P/N: SBOX005 / JM-04760
Product Description
Make extra room in your Wolf Packs with these Hi-Lids. The 2.25-2.5"/ 57-63.5mm added height makes managing taller containers and other bulky gear easier. With the same clip-to-close latches, embossed lid design and stacking functionality of the original Wolf Pack lid.

Made of high strength plastic.
The base nests neatly into another Wolf Pack's lid when stacked.
Secures with the clip-to-close mechanism onto the same box base as the original Wolf Pack lid.

Use in conjunction with Stratchits as well as Black Tie Down Rings for a safe and secure storage solution.
*Please Note: Wolf Packs with the Wolf Pack Hi-Lid will not fit into the Wolf Pack Drawer systems. The original lid will be needed for this application.
Manufacturer - Front Runner
Established as the premiere expedition vehicle outfitter in Africa, Europe, USA and Australia, Front Runner is a 15 year old South African based company founded by a team of engineers, designers, outdoor enthusiasts and professional off-road drivers. Front Runner offers the most advanced, versatile and widest range of vehicle based adventure travel accessories available.
Need help or have a question?
Chat to us online, call our office (weekdays 9am-5.30pm) or email us and we'll get back to you!
01482 666 491