£39.99 inc VAT
£33.32 ex VAT
Add to basket
Available for 3-7 days delivery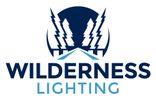 P/N: WDW0008 / JM-05198
Product Description
Ready made wiring loom for running 2 small lights together from one power source. The loom is approximately 3 metres long and includes battery eyelet terminals, fuse, relay, switch and twin Deutsche connectors standard on Wilderness and Rugged Ridge Lights 

This loom is only suitable for the small cube light range

Manufacturer - Wilderness Lighting
The unbeatable toughness and durability of our lights means they are ideally suited for the most extreme conditions such as Agriculture, Mining, Forestry, Marine and Extreme off road motorsport. Whatever application our lights are used for they will not let you down.
The incredible levels of illumination from even the smallest of lights far exceeds the ageing HID and Halogen counterparts and the cheaper, poor quality LEDs that we all see advertised on auction sites. To put it in perspective one of our small Compact 4 lights produce 3200 Lumens of light while consuming 2.8 amps of power. Compare these figures to a standard 55 watt halogen light found on many vehicles which produce only 900 lumens of light while drawing a massive 5 amps of power.
Our build and robustness far outclasses most of our competitors. Very few lights out in the market today have water and dust ingress rating of both IP68 & IP69K which is the highest standard available combined with class leading Grade A CREE & OSLON LED chips.
Our lights have proven themselves in the toughest race on the planet in the Dakar 2016, The epic extreme overland race in South America, that requires the drivers and cars to deal with the heat of over +40°C in deserts and down to -10°C when going over the Andes. Dealing with the dust and Fesh Fesh of Bolivia and spray from a soaked salt lake bed after an unexpected storm, our lights were chosen by one of the top teams and placed on front of an Overland racing Toyota Hilux. During the two weeks of racing the race car was involved in no less than 4 major incidents which required the front end of the car to be completely rebuilt. The lights never needed to be changed.
Need help or have a question?
Chat to us online, call our office (weekdays 9am-5.30pm) or email us and we'll get back to you!
01482 666 491