£30.90 inc VAT
£25.75 ex VAT
Add to basket
Available for 3-7 days delivery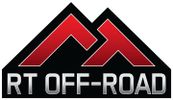 P/N: RT26064 / JM-01000
Product Description
Fits:
Jeep CJ (1976-1986); Drill-In.
Jeep Wrangler (YJ) (1987-1995); Drill-In.
RT Off-Road's Windshield Channel is designed for aftermarket beach toppers, combo toppers and bowless replacement tops. Installs to factory windshield frame and includes all hardware needed for installation.
Manufacturer - RT Off-Road
RT Off-Road manufacture a wide range of Jeep® accessories and heavy-duty components. RT Off-Road is a sub brand of Crown Automotive who has been providing the Jeep® industry with outstanding quality replacement parts for over 45 years. That same quality and experience can now be found in RT Off-Road Products.
Need help or have a question?
Chat to us online, call our office (weekdays 9am-5.30pm) or email us and we'll get back to you!
01482 666 491