£139.99 inc VAT
£116.66 ex VAT
Add to basket
Available for immediate dispatch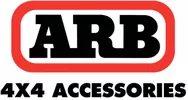 P/N: RK12AOFFER / JM-06437
Product Description
SPECIAL OFFER
Weekender recovery kit includes Free ARB head torch 
Offer Includes:1x ARB Recovery Kit & 1x ARB Head Torch PN: 10500050 

Weekender Recovery Kit:
The slim design allows easy storage in your vehicle or ARB Outback Solutions drawers and keeps vital vehicle recovery equipment at the ready.

ARB 2.2kg snatch strap 
2 type "S" Galvanized 4.75T rated shackles
Leather Recovery gloves
Rugged PVC recovery bag
ARB Head Torch:
In a market flooded with head-mounted lights, ARB has developed a state-of-the-art LED Head Lamp designed to deliver true freedom in any Outback adventure. Ideal for the campsite, vehicle recovery and breakdowns, or any time you need additional hands-free lighting – ARB's new LED Head Lamp is the ideal companion for adventurers who always find themselves in tough situations.
ARB's LED Head Lamp constitutes an innovative design and impressive features, combined with quality construction and excellent value. The high-intensity, 5W, 6500K Cree® LED headlamp – equipped with multiple lighting modes – is specially designed for the outdoor adventurer, delivering a maximum 300-lumen output with a runtime of up to 7 hours.
Whether you're cooking dinner at the campsite or rappelling off a multi-pitch route after the sun goes down, this mega-bright headlamp's multiple modes allow you to customise your lighting needs to fit any situation. Setting 1 provides a powerful 300-lumen beam with approximately 3 hours run time, setting 2 offers a power-saving 180-lumen beam with around 7 hours run time, and setting 3 provides even further power saving with its flashing mode. Designed for pure convenience, all three modes are accessible via one simple-to-use button.
From chores around camp to a mellow night hike, the fully-equipped headlamp is fitted with an anodised aluminium, hinged and focusing-lens body, allowing the beam to be adjusted from wide to narrow and tilted to suit whichever situation an adventurer might encounter.
With its sleek, compact design and ample feature set, it's hard to believe that the headlamp weighs a mere 162g, resulting in the best companion piece for those everyday campers who value hard-core performance in easy-wearing lights.
Three 1.5V AAA batteries are included in the package for your convenience.
Manufacturer - ARB
ARB is Australia's largest manufacturer and distributor of 4x4 accessories. ARB have an international presence, with an office in the US and an export network that extends through more than 80 countries around the globe. ARB philosophy, however, has never wavered from its original course – quality, reliability and practicality above all else.
ARB's range of 4WD accessories has been specifically designed to suit your vehicle and ensure you're prepared for any off road adventure you choose to take on. All ARB products are tested to the highest standards and subject to a comprehensive minimum two year warranty, ARB deliver exceptional quality and service giving you piece of mind.
Need help or have a question?
Chat to us online, call our office (weekdays 9am-5.00pm) or email us and we'll get back to you!
01482 666 491