£138.93 inc VAT
£115.78 ex VAT
Add to basket
Available for 3-7 days delivery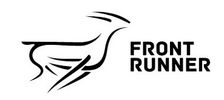 P/N: SBOX020 / JM-04808
Product Description
Protect your valuables by transporting them in the durable, waterproof suitcase with a cube foam insert.

Waterproof and Dustproof, IP67 Rated.
Includes a watertight seal around the lid.
Features an automatic pressure release valve.
Opens easily via the dual throw latches.
Soft grip, load tested carrying handle.
Additional padlock and shoulder strap holes.
Features a stackable interlocking system.
Constructed of a highly visible, thick body material.
Includes extra fixing points and full length hinges.
Lined with a protective cubed foam in the base and convoluted foam in the lid.
Secures to the Slimline II Rack using Stratchits.
Manufacturer - Front Runner
Established as the premiere expedition vehicle outfitter in Africa, Europe, USA and Australia, Front Runner is a 15 year old South African based company founded by a team of engineers, designers, outdoor enthusiasts and professional off-road drivers. Front Runner offers the most advanced, versatile and widest range of vehicle based adventure travel accessories available.
Need help or have a question?
Chat to us online, call our office (weekdays 9am-5.30pm) or email us and we'll get back to you!
01482 666 491