£751.85 inc VAT
£626.54 ex VAT
Add to basket
Available for 3-7 days delivery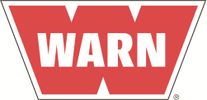 P/N: 96995 / JM-02003
Product Description
The new WARN® Tabor 8 offers enhanced styling, upgraded performance, and legendary WARN reliability that you can trust. The new convertible control pack has a tactical look and allows upright or low-profile mounting configurations. A waterproof Albright® contactor provides the most reliable winch control available. The one-piece tie plate replaces multiple tie bars for increased strength, and a best-in-class cone brake holds the full-rated load. The Tabor 8 also offers the fastest no-load line speed in the Tabor family.
Legendary WARN reliability and performance; 3630 kg (8,000 lb.) capacity
Low-profile design will fit most trucks and SUVs
Separate control pack for various mounting options
Exclusive brake design for superior winching control
Durable, smooth, and reliable three-stage planetary geartrain
Series-wound motor for power and fast line speed
Remote control with 3.7m (12') lead
Includes a roller fairlead with 29m of 8mm (94' of 5/16") diameter steel rope
Manufacturer - Warn
Warn Industries was founded in 1948 and manufactures a full line of off-road equipment and accessories that enhance the performance of four-wheel-drive vehicles, ATV's and utility vehicles. Warn is one of the world's most recognized brands in vehicle performance enhancing equipment.
Need help or have a question?
Chat to us online, call our office (weekdays 9am-5.30pm) or email us and we'll get back to you!
01482 666 491