£32.93 inc VAT
£27.44 ex VAT
Add to basket
Available for 3-7 days delivery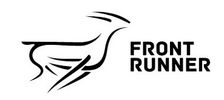 P/N: BAGS009 / JM-04829
Product Description
Our Front Runner canvas recovery bag provides enough room for all your recovery gear.​

Manufacturer - Front Runner
Established as the premiere expedition vehicle outfitter in Africa, Europe, USA and Australia, Front Runner is a 15 year old South African based company founded by a team of engineers, designers, outdoor enthusiasts and professional off-road drivers. Front Runner offers the most advanced, versatile and widest range of vehicle based adventure travel accessories available.
Need help or have a question?
Chat to us online, call our office (weekdays 9am-5.30pm) or email us and we'll get back to you!
01482 666 491