£7.99 inc VAT
£6.66 ex VAT
Add to basket
Available for immediate dispatch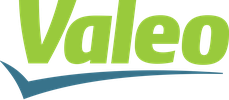 P/N: V45 / JM-00960
Product Description
Fits:
Jeep Wrangler (TJ) (1997-2006)
450mm/18" rear wiper blade
APN: 485771075
Manufacturer - Valeo
Valeo is a multinational automotive supplier based in France, providing a wide range of products to auto manufacturers and after-markets. It is a member of the CAC 40 share index.
Need help or have a question?
Chat to us online, call during office hours (weekdays 8am-5pm) or email us and we'll get back to you!
01482 666 491