£40.93 inc VAT
£34.11 ex VAT
Add to basket
Available for 3-7 days delivery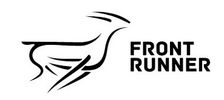 P/N: WTAN002 / JM-04759
Product Description
An all plastic food grade water tank that fits into the Front Runner line of Jerry Can holders as well as other popular Jerry Can holders. It is similar in size and shape to most jerry cans on the market.

-Clever design - fill up at the top, protected tap at the bottom.
-20 litre (5.3 gallon) capacity.
-Tank made from food grade polyethylene and is BPA free.
-Whether carried in a Front Runner jerry can holder or stored alone, the Front Runner Plastic Jerry Can and Tap will survive the harshest road conditions.
-The plastic tap can screw out for connecting other hoses or taps.  
-Fits all Nato/Wedco style jerry can holders.
Manufacturer - Front Runner
Established as the premiere expedition vehicle outfitter in Africa, Europe, USA and Australia, Front Runner is a 15 year old South African based company founded by a team of engineers, designers, outdoor enthusiasts and professional off-road drivers. Front Runner offers the most advanced, versatile and widest range of vehicle based adventure travel accessories available.
Need help or have a question?
Chat to us online, call our office (weekdays 9am-5.30pm) or email us and we'll get back to you!
01482 666 491