£749.95 inc VAT
£624.96 ex VAT
Add to basket
Available for 3-7 days delivery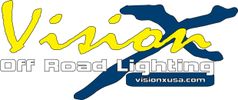 P/N: XIL-OEA18JLCPM710 / JM-05323
Product Description
Fits:
Jeep Wrangler JL (2018+)
Jeep Gladiator JT (2019+)
We have stepped up to create a new line of bulletproof Off-Road Light Brackets beginning with the Jeep JL/Gladiator. No more shaky weak cheap brackets! Our new Armor Series line of off-road light brackets that are specifically designed to take a beating and come back for more. Torture tested in off-road racing our new brackets are made entirely of 4130 alloy hardened American steel these new brackets allow you to mount your Vision X LED Light Canons directly to your Jeep JL/Gladiator without any cutting or drilling using factory mounting points.
Fits Jeep Gladiator and Jeep JL
Add 10.500 Lumens of Forward Lighting
Broad Spot Beam For Added Spread and Distance
No-Drill, Bolt-On Solution
Durable Powder Coated Steel Brackets
IP68/69K Weatherproof Housing
Wiring Harness Included
Limited Lifetime Warranty
The Vision X 4.7" CG2 CANNON CG2-CPM710 features seven 7W Cree LEDs to deliver 49 watts of power and 5,250 raw lumens per light, a broad spot beam pattern that offers you a broad amount of light with great distance, and black aluminum poly carbonate housing. The CG2-CPM710 comes standard with an extended warranty, wiring pigtail and multi-volt 9-32V DC input.
• Multiple 7W LEDs For a Wide Spread Full Beam Pattern
• Advanced Optic Technology
• Highest Quality CREE LEDs
• Snap-On Color & Beam Changing Covers Available
Manufacturer - Vision X lighting
You will find Vision X lighting is found everywhere. The military, border patrol, and even NASA have trusted Vision X on vehicles that cannot work with second best. Vision X is also trusted in the desert on off road vehicles that depend on seeing at night.

But Vision X Lighting Solutions are not just for the professionals; the Vision X product line is diverse and has product available for all markets. Vision X can be found on boat towers, off road vehicles, all terrain vehicles, and onroad vehicles like cars and motorcycles. Whatever the need, Vision X has a product to meet and exceed your expectation.
The Key to Vision X's ongoing success, un-matched quality, valuing customer input, and performance. Vision X has a team of world class engineers who have taken outlandish concepts from conception and put them into production. Vision X engineers are never afraid of re-examining products to find ways to better serve customers. Since its conception, Vision X has listened to the end user and put their ideas into action to further the quality, performance, and functionality of all vision X products.
Need help or have a question?
Chat to us online, call our office (weekdays 9am-5.00pm) or email us and we'll get back to you!
01482 666 491