£289.93 inc VAT
£241.61 ex VAT
Add to basket
Available for 3-7 days delivery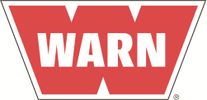 P/N: 88900 / JM-02907
Product Description
Our most popular winching accessory kit has been upgraded so you can get even more from your WARN winch. Designed for winch capacities to 10,000 lbs. (4536 kg). 
20,000 lbs. (9072 kg) maximum capacity snatch block, with grease port.
2" x 8' (5cm x 2.4m) tree trunk protector, rated to 14,400 lbs. (6531 kg).
2" x 30' (5cm x 9.1m) standard recovery strap, rated to 14,400 lbs. (6531 kg).
3/4" (20mm) D-shackles (2x).
Heavyweight denier carry bag.
WARN winching gloves (XL).
Manufacturer - Warn
Warn Industries was founded in 1948 and manufactures a full line of off-road equipment and accessories that enhance the performance of four-wheel-drive vehicles, ATV's and utility vehicles. Warn is one of the world's most recognized brands in vehicle performance enhancing equipment.
Need help or have a question?
Chat to us online, call our office (weekdays 9am-5.30pm) or email us and we'll get back to you!
01482 666 491