£261.75 inc VAT
£218.12 ex VAT
Add to basket
Available for 3-7 days delivery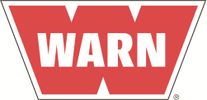 P/N: 101445 / JM-04370
Product Description
Fits:
Jeep Wrangler JL (2018+) With Warn Elite Front Bumpers
Lower bumper skid cover provides integrated look and protects critical components such as swaybar disconnects. Sold Separately
Note that this is for lower skid plate only shown in image and not full bumper. 
Manufacturer - Warn
Warn Industries was founded in 1948 and manufactures a full line of off-road equipment and accessories that enhance the performance of four-wheel-drive vehicles, ATV's and utility vehicles. Warn is one of the world's most recognized brands in vehicle performance enhancing equipment.
Need help or have a question?
Chat to us online, call our office (weekdays 9am-5.30pm) or email us and we'll get back to you!
01482 666 491