£44.51 inc VAT
£44.95 inc VAT
£37.09 ex VAT
Add to basket
Available for immediate dispatch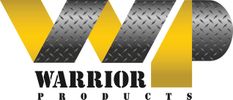 P/N: WAR107 / JM-00765/OS
Product Description
Fits:
Jeep Wrangler TJ (1997-2006)
Jeep Grand Cherokee ZJ (1993-1998)
Jeep Cherokee XJ (1984-2001)
Front Shock, 2,3/8″ Hole to Hole
To replace worn or broken pins, these solid replacement shock absorber cross pins are machined from steel round stock and offer much greater strength than standard round tubing pins.
Heavy Duty Shock Absorber Cross Pins are zinc coated for greater rust prevention and lifespan.
Replacement hardware included where needed/applicable.
Manufacturer - Warrior Products
Warrior Products manufactures Jeep, Tacoma, FJ Cruiser, 4Runner, and 4×4 Off-Road accessories and is located in Tualatin, Oregon. Warrior Products is committed to building "Made in the USA" products of the highest quality, producing the most dependable Jeep and off-road vehicle parts in the automotive aftermarket industry. The people we employ represent our company and this commitment. The image portrayed and the manner in which situations are resolved is a critical part of every employee's job responsibility. Our passion is to provide the best quality products and service to our customers and be recognized in our industry as an innovative leader in every market we serve.
Need help or have a question?
Chat to us online, call our office (weekdays 9am-5.00pm) or email us and we'll get back to you!
01482 666 491