£676.93 inc VAT
£564.11 ex VAT
Add to basket
Available for 3-7 days delivery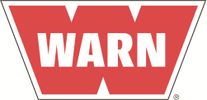 P/N: 87650 / JM-04365
Product Description
Fits:
Jeep Wrangler JK (2007-2017)
Stubby Front Bumper, without grill guard.
For those looking to equip their vehicle for serious rock crawling, WARN now offers a narrower version of the popular Rock Crawler Bumper. Laser-cut and CNC-formed for durability, these bumpers have eyelets for D-shackles and hidden mounting hardware for a clean finish and reduced fastener corrosion. All bumpers accept all WARN mid-frame winches 12,000 lbs. capacity and under (excluding M8274-50 winch). 
The bumper also features recessed jack points for increased recovery options. There are also recessed ports and mounts for Warn W350F lights (sold separately) - including factory lights. 
Accepts Winches: PowerPlant HP & HD, Endurance 12.0, VR12, ZEON, VR10, 9.5cti, 9.5xp, XD9i, XD9, M8, VR8, M6. 
Note: Sold for off the road use only - Please check Frontal Protection Regulations in T&Cs before purchasing
Manufacturer - Warn
Warn Industries was founded in 1948 and manufactures a full line of off-road equipment and accessories that enhance the performance of four-wheel-drive vehicles, ATV's and utility vehicles. Warn is one of the world's most recognized brands in vehicle performance enhancing equipment.
Need help or have a question?
Chat to us online, call our office (weekdays 9am-5.30pm) or email us and we'll get back to you!
01482 666 491