£1,631.95 inc VAT
£1,359.96 ex VAT
Add to basket
Available for immediate dispatch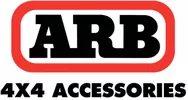 P/N: SA273BL223 / JM-06349
Product Description
Fits:
Jeep Wrangler JL (2018+)
Jeep Gladiator JT (2019+)
The all new Jeep Wrangler JL and Gladiator JT are designed for the real off-roader in mind, with its iconic design and unparalleled 4x4 capabilities its the perfect choice. SmartBar's StealthBar has been designed to complement the vehicle styling, while maintaining all of the factory accessories and all the while providing unparalleled safety and off-roading capability.
The StealthBar's Vehicle Frontal Protection System (VFPS) is a full bumper replacement and is designed to suit models with standard plastic bumper and steel bumper with and without the parksense package.
The StealthBar is engineered to be the lightest and safest VFPS available; offering even more protection and safety for vehicle owners and importantly pedestrians.
Protection & Styling Characteristics:
Meets full Australian Standard AS 4876.1-2002. Including 3.2 Road User Protection
EC type approved for use in Europe e4*2007/46*1532*
Weight savings provide improved fuel economy and reduced tyre, suspension and

brake wear when compared to other alternatives

Compatible with the Jeep Wrangler JL and Jeep Gladiator JT

Fitted Weight of 25kg (factory plastic bumper vehicles) 23kg for European StealthBar

38deg approach angle at centre

Air Bag Compatible

Bumper replacement, easily fitted

AHC Structure (Absorbing Hollow Core) provides superior frontal protection

Fits original plastic skid plate (some trimming required see instructions for detail)

UV stabilised polymer for durability and corrosion resistance

Styled to maintain the vehicle's aesthetic

Proudly designed and manufactured in Australia

Minimal maintenance

Minimal repair costs after impact

Manufactured from environmentally friendly, recyclable polyethylene polymer

Available in black as standard, other colours available for large order quantities

Accommodates up to 10,000lb winch

Accommodates a large range of spotlights and light bars

High Lift Jack point available as an option

Compatible with front parking sensors

Top Filler Kit required for non-winch fitment (SA222TFK)

Optional Flip Up number plate required if fitting a winch (3500630)

Freight Information: 1900mm x 450mm x 400mm - 38kg

All variants winch compatible
Note:
This bumper design has been successfully EC type approved for use in Europe e4*2007/46*1532*
TUV Certificate Number 21-00233-CP-BWG
Product Information
Click on a link below to view additional information about this product.
Manufacturer - ARB
ARB is Australia's largest manufacturer and distributor of 4x4 accessories. ARB have an international presence, with an office in the US and an export network that extends through more than 80 countries around the globe. ARB philosophy, however, has never wavered from its original course – quality, reliability and practicality above all else.
ARB's range of 4WD accessories has been specifically designed to suit your vehicle and ensure you're prepared for any off road adventure you choose to take on. All ARB products are tested to the highest standards and subject to a comprehensive minimum two year warranty, ARB deliver exceptional quality and service giving you piece of mind.
Need help or have a question?
Chat to us online, call our office (weekdays 9am-5.00pm) or email us and we'll get back to you!
01482 666 491