£949.95 inc VAT
£791.62 ex VAT
Add to basket
Available for 3-7 days delivery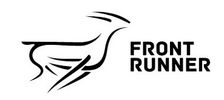 P/N: KRJW023T / JM-04657
Product Description
AVAILABLE SOON;
Fits:
Jeep Wrangler JK (2018+) 4 Door
The JL Extreme mounting system bolts to existing mounting points on the chassis and roll cage. This unobtrusive, high performance, nearly indestructible mounting solution allows you to quickly remove the Freedom Panels with the rack in place. The windscreen can also be lowered without any interference. The cargo weight is evenly distributed across the roll bars and body of the jeep, placing zero weight on the hard top itself.

Product Information
Click on a link below to view additional information about this product.
Manufacturer - Front Runner
Established as the premiere expedition vehicle outfitter in Africa, Europe, USA and Australia, Front Runner is a 15 year old South African based company founded by a team of engineers, designers, outdoor enthusiasts and professional off-road drivers. Front Runner offers the most advanced, versatile and widest range of vehicle based adventure travel accessories available.
Need help or have a question?
Chat to us online, call our office (weekdays 9am-5.30pm) or email us and we'll get back to you!
01482 666 491