£2,100.92 inc VAT
£1,750.77 ex VAT
Add to basket
Available for 3-7 days delivery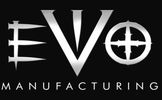 P/N: EVO-1139B / JM-03904
Product Description
Fits:
Jeep Wrangler (JK) (2007-2018)
EVO MFG JK All 8 Enforcer Adjustable Control Arms 
The EVO MFG Enforcer Arm Set of all 8 includes all control arms that equip the JK suspension system. Knowing the factory arms have proven themselves to be well made and will articulate quite far, they due have some drawbacks, lack adjustability and are known to eventually fail or bend under hard wheeling and time. The EVO MFG Enforcer Arms address this by being made from heavy wall DOM Steel Tubing, are all fully adjustable in length for fine tuning of suspenion alignments and wheel positions. They utilize Currie Johnny Joints on both ends of each control arm which are free moving joints with ample misalignment and angle, rebuildable and greaseable and do not give the resisantance and misalignment wear charactoristics of all bonded rubber. They offer a isolated construction for decreased transmission of road vibrations without the wear or binding associated with bonded rubber joints.
Massive 1-1/4" and 1" Joints used
Designed to yield ample tire clearance
100% bolt on installation
Powdercoated Black for long life and corrosion resistance
MADE IN THE USA
Manufacturer - Evo Manufacturing
EVO Manufacturing (EVO MFG) solidifies performance and quality. Driven by industry leaders and engineered like no other, EVO MFG's focus is innovation is unmatched.
Our efforts are guided by bringing the highest quality and performance minded products for you.
ENGINEERED AND MANUFACTURED IN THE USA, proven worldwide.
EVO MFG is unsurpassed!
Need help or have a question?
Chat to us online, call our office (weekdays 9am-5.30pm) or email us and we'll get back to you!
01482 666 491