£39.95 inc VAT
£33.29 ex VAT
Add to basket
Available for immediate dispatch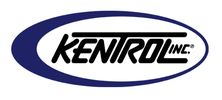 P/N: 70005 / JM-04523
Product Description
Fits:
Jeep Wrangler TJ (1997-2006)
Jeep Wrangler YJ (1987-1995)
Jeep CJ (1976- 1986)
Kentrol Delrin Door Hinge Liners are a great replacement for the factory door hinge bushings that deteriorate and fail. Kentrol includes Black Delrin Bushings and an installation tool so you can remove your factory bushings and install your new Kentrol Door Liners. *Please Note: These will only work with OE Door Hinges.

Product Information
Click on a link below to view additional information about this product.
Manufacturer - Kentrol
Since 1980, Kentrol has manufactured and distributed the toughest, most reliable parts and accessories for the Jeep enthusiast. Our accessories are manufactured with the highest quality stainless steel, either polished stainless or black powder coated stainless, with marine-grade stainless steel hardware.
Kentrol accessories are built by Jeep enthusiasts for Jeep enthusiasts. We couple years of experience with manufacturing know-how to build accessories that are thicker and stronger than your factory originals. Many of our products are made slightly oversized to cover any exposed paint seams. Our accessories are super-tough and are designed to shrug off the elements, keeping your Jeep trail-ready and looking brilliant for years to come.
All of our products are fully inspected for fit, finish, and hardware, and come with a limited lifetime warranty.
Need help or have a question?
Chat to us online, call our office (weekdays 9am-5.30pm) or email us and we'll get back to you!
01482 666 491