£34.93 inc VAT
£29.11 ex VAT
Add to basket
Available for 3-7 days delivery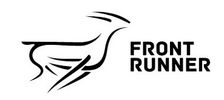 P/N: SBOX001 / JM-04758
Product Description
Stop messing around with temporary cargo carrying solutions. Get down to business with these latching, stackable and durable storage containers.

-These plastic compact sized storage boxes are easy to arrange in a cargo bed and vertical-sided to avoid wasted space.
-The nesting lids design allows the Front Runner Cub Packs to stack securely to each other.
-Made from black, high strength plastic.
-More compact than the Wolf Pack.
-Integrated grips for easy carrying.
-Versatile.
-Suitable for exterior storage. For even greater protection on your vehicle, store in a Stratchits as well as Black Tie Down Rings for a safe and secure roof rack storage solution.
-Front Runner storage systems are configured around the Wolf Pack and Cub Pack sizes to allow a comprehensive and practical storage solution.
Manufacturer - Front Runner
Established as the premiere expedition vehicle outfitter in Africa, Europe, USA and Australia, Front Runner is a 15 year old South African based company founded by a team of engineers, designers, outdoor enthusiasts and professional off-road drivers. Front Runner offers the most advanced, versatile and widest range of vehicle based adventure travel accessories available.
Need help or have a question?
Chat to us online, call our office (weekdays 9am-5.30pm) or email us and we'll get back to you!
01482 666 491