£110.00 inc VAT
£91.67 ex VAT
Add to basket
Available for 3-7 days delivery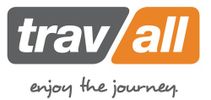 P/N: TDG1470D / JM-00895
Product Description
Fits:
Jeep Renegade BU (2014-2017) No Panoramic Roof 
Boot space Divider for use exclusively with Travall Dog Guard
Vehicle-specific design
No vehicle modification required
Easy DIY installation
Simple-to-follow fitting guide
Easy to remove when not required
Product Information
Click on a link below to view additional information about this product.
Manufacturer - Travall
Travall manufacture a range of car accessories including dog guards, bumper protectors, dog cages, dividers, boot mat liners and other In-Car Accessories. Travall are the largest dog guard manufacturer in the world with literally hundreds of different vehicle applications available, each and every one specific to each vehicle.
Need help or have a question?
Chat to us online, call during office hours (weekdays 8am-5pm) or email us and we'll get back to you!
01482 666 491