£1,193.93 inc VAT
£994.94 ex VAT
Add to basket
Available for 3-7 days delivery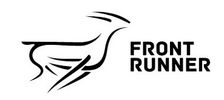 P/N: AWNI007 / JM-04762
Product Description
A unique corner awning that attaches to the side profile of your Front Runner roof rack.

2300 long by 150 x150mm folded up and weigh 12 kg.
Precision made to the highest standards with top quality fabrics housed in a zipper bag made of high grade UV coated PVC.
Can be open and closed by one person.
Provides three integrated support legs that should be used in inclement weather conditions and folds neatly away in the aluminium profiles when stored.
Each leg can be fixed to the ground with a peg, creating a solid construction that protects you from the sun.
Manufacturer - Front Runner
Established as the premiere expedition vehicle outfitter in Africa, Europe, USA and Australia, Front Runner is a 15 year old South African based company founded by a team of engineers, designers, outdoor enthusiasts and professional off-road drivers. Front Runner offers the most advanced, versatile and widest range of vehicle based adventure travel accessories available.
Need help or have a question?
Chat to us online, call our office (weekdays 9am-5.30pm) or email us and we'll get back to you!
01482 666 491