£289.99 inc VAT
£241.66 ex VAT
Add to basket
Available for immediate dispatch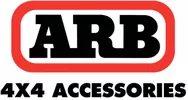 P/N: PROBOBOFFER / JM-06438
Product Description
SPECIAL OFFER
Tred Pro Recovery Boards include Free ARB gloves
Offer Includes: 1x ARB Recovery Board & 1x Free Set Of Recovery Gloves

Tred Pro Recovery Boards:
The new ARB TRED Pro is the world's most advanced recovery board, utilising patented dual-composite EXOTRED technology for flexibility and strength as well as an innovative SIPE-LOCK design for positive engagement with the world's most popular off road tyres.
Never lose precious time while on the trail when doing vehicle recovery work, with the ARB TRED Recovery Board! Constructed from premium-quality materials to ensure a rugged structure that can withstand immense levels of torque, flex, impact, and weight, the ARB TRED Recovery Board gets your ride out of the gunk it's submerged in with minimal effort.
EXOTRED™ unique and patented composite construction
SIPE-LOCK™ patented grip profile
Unique nylon material for superior flex and durability
Special glass-filled resin nylon teeth - reduces premature wear from wheel spin
The world's first non-mechanical off-road recovery device 
Patented composite 2-layer nylon design
Ergonomic handles for shovel control
Retrofit mounts to suit most recovery board mounting options
ARB Recovery Gloves:
Keep your hands protected and clean during any recovery situation, general work on your vehicle or around the campsite. ARB's Recovery Gloves are the perfect addition to your recovery kit.
Crafted from high-quality synthetic materials, ARB's Recovery Gloves reduce abrasion, increase comfort on your hands and provide knuckle protection as well as palm protection with moulded rubber impact guards.
The cuff is embedded with the ARB Recovery logo and a high-quality touch tape fastener to keep the glove firmly fitted. Finished in a breathable microfiber finish and ARB Hi-Vis recovery orange (which is great for marshalling or spotting operations), these gloves will complement your already excellent ARB Recovery range.
Features And Benefits
High-quality synthetic materials – reduce abrasion, increase comfort, provide knuckle protection and palm protection
Moulded impact guards – protect fingers and back of the hand
Strengthened wear points – reinforced and added abrasion pads to regular wear points
One size fits all – touch tape fastener to provide better fitment for different hand types
Breathable shell – keep your hands comfortable
Hi-Vis finish – provides sight protection during marshalling and spotting operations
Manufacturer - ARB
ARB is Australia's largest manufacturer and distributor of 4x4 accessories. ARB have an international presence, with an office in the US and an export network that extends through more than 80 countries around the globe. ARB philosophy, however, has never wavered from its original course – quality, reliability and practicality above all else.
ARB's range of 4WD accessories has been specifically designed to suit your vehicle and ensure you're prepared for any off road adventure you choose to take on. All ARB products are tested to the highest standards and subject to a comprehensive minimum two year warranty, ARB deliver exceptional quality and service giving you piece of mind.
Need help or have a question?
Chat to us online, call our office (weekdays 9am-5.00pm) or email us and we'll get back to you!
01482 666 491