£7.90 inc VAT
£6.58 ex VAT
Add to basket
Available for 3-7 days delivery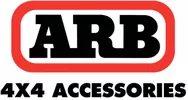 P/N: 215497 / JM-04319
Product Description
A classic in the ARB headwear range, the Commemorative cap comes in a navy blue colour and features a grey base divided by a contrasting white line. An ARB logo adorns the front of the cap, while an embroidered Australian flag is featured on the side, representing ARB's roots in Australia. An adjustable metal back clip ensures a secure, comfortable fit.
Manufactured from cotton twill

Embroidered logos

Metal embossed silver adjustable back clip

Manufacturer - ARB
ARB is Australia's largest manufacturer and distributor of 4x4 accessories. ARB have an international presence, with an office in the US and an export network that extends through more than 80 countries around the globe. ARB philosophy, however, has never wavered from its original course – quality, reliability and practicality above all else.
ARB's range of 4WD accessories has been specifically designed to suit your vehicle and ensure you're prepared for any off road adventure you choose to take on. All ARB products are tested to the highest standards and subject to a comprehensive minimum two year warranty, ARB deliver exceptional quality and service giving you piece of mind.
Need help or have a question?
Chat to us online, call our office (weekdays 9am-5.30pm) or email us and we'll get back to you!
01482 666 491