£314.90 inc VAT
£262.42 ex VAT
Add to basket
Available for 3-7 days delivery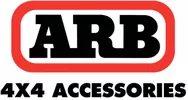 P/N: 901XSDSCS / JM-02992
Product Description
The ARB IPF 901XS Extreme Combo H9 Light Kit is produced for serious 4WD enthusiasts, providing one spot and one driving beam for extreme performance lighting. An innovative design incorporates water and dust resistant components for maximum life expectancy, giving reliability in all conditions.
Intended for Off-road use only 
Constructed with a tough, heavy gauge steel body for robustness 
Submersible to 11.8" for up to two minutes 
Advanced heatproof resin reflector, incorporating water and dust resistant breather 
Reflector surface optimised to bulb design for ultimate performance 
Hardened glass lens 
Advanced IPF 100W H9 halogen bulb with water and dust seal for maximum longevity and performance 
Reinforced multi-directional mounting base 
Waterproof connectors on bulb lead and loom connection 
Complete Kit Includes: 2 Lights with weatherproof connectors, complete snap together wiring loom & relay, mouse style LED switch, black IPF Grills
Manufacturer - ARB
ARB is Australia's largest manufacturer and distributor of 4x4 accessories. ARB have an international presence, with an office in the US and an export network that extends through more than 80 countries around the globe. ARB philosophy, however, has never wavered from its original course – quality, reliability and practicality above all else.
ARB's range of 4WD accessories has been specifically designed to suit your vehicle and ensure you're prepared for any off road adventure you choose to take on. All ARB products are tested to the highest standards and subject to a comprehensive minimum two year warranty, ARB deliver exceptional quality and service giving you piece of mind.
Need help or have a question?
Chat to us online, call our office (weekdays 9am-5.30pm) or email us and we'll get back to you!
01482 666 491