£755.50 inc VAT
£629.58 ex VAT
Add to basket
Available for 3-7 days delivery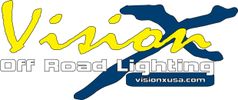 P/N: XIL-7RERBKIT / JM-02556
Product Description
Finished in Black Chrome
Fits:
Jeep Wrangler TJ (1997-2006)
Jeep Wrangler JK (2007-2015) Most 2009 and newer models with Canbus electrical systems will require anti-flicker adapters for LED lights, sold separately, part # P-HLCBA. Please contact us for more info
7" Vortex LED Headlight Kit Includes 2 Lights for Right Hand Drive Vehicles.
Universal Applications
The 7″ Vortex was designed to be used by any vehicle that currently has a 7″ Factory Headlight, or has a custom fit 7″ mounting area. Jeeps, Classic Cars, and Motorcycles were all kept in mind while the Vortex was engineered, making it the perfect light for those applications.
Legal for Use in UK
Engineered for RHD European Market. E-marked. 
One of the toughest challenges when engineering a vehicle light for a global market is dealing with so many different regulations and laws from all over the globe. Vision X wanted to make sure that any customer, no matter where they're located, can enjoy their top-of-the-line LED Headlights worry free

LED Halo Ring
The Vortex LED Headlight features a bright halo ring that can be active without having the low beam or high beams on. Having a 7″ halo on the front of your vehicle will not only turn heads, but also provide you with the optimal lighting options for the right conditions.
3 Different Modes
Equipped with a Halo LED Ring, the Vortex LED Headlight also comes packed with an extremely powerful high-beam, and a wide spread low beam. With such diversity in beam pattern, you can rest assured that you'll have to right lighting for the right scenario at any given time.
Features
Hybrid Aluminum-Polycarbonate Housing

Durable UV Resistant Polycarbonate Lens

PAR 56 / H6017 / H6024 Direct Replacement

3 Modes (Low, High, Halo) >Universal Applications

E Rated

IP-68 Rated
Video:
Manufacturer - Vision X lighting
You will find Vision X lighting is found everywhere. The military, border patrol, and even NASA have trusted Vision X on vehicles that cannot work with second best. Vision X is also trusted in the desert on off road vehicles that depend on seeing at night.

But Vision X Lighting Solutions are not just for the professionals; the Vision X product line is diverse and has product available for all markets. Vision X can be found on boat towers, off road vehicles, all terrain vehicles, and onroad vehicles like cars and motorcycles. Whatever the need, Vision X has a product to meet and exceed your expectation.
The Key to Vision X's ongoing success, un-matched quality, valuing customer input, and performance. Vision X has a team of world class engineers who have taken outlandish concepts from conception and put them into production. Vision X engineers are never afraid of re-examining products to find ways to better serve customers. Since its conception, Vision X has listened to the end user and put their ideas into action to further the quality, performance, and functionality of all vision X products.
Need help or have a question?
Chat to us online, call during office hours (weekdays 8am-5pm) or email us and we'll get back to you!
01482 666 491