£389.90 inc VAT
£324.92 ex VAT
Add to basket
Available for 3-7 days delivery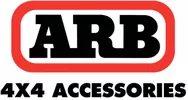 P/N: AR21S / JM-02984
Product Description
Spot Beam
Following on from the success of the innovative AR32 Intensity LED driving lights, a new compact model has been developed.
The new AR21 Intensity LED driving light is available in either spot or flood beam configuration and with 21 LEDs the performance packs a punch considering their size, while utilizing cutting edge technology and designs pioneered by the AR32 Intensity LED models.
Physically similar in size to an IPF 900 series light, the AR21 has an outer diameter of 7.25in and standing 8.25in high including mounting bracket. Utilizing the same mounting template as the larger AR32, it also includes the use of pinning bolts where bumper designs allows.
Like the larger model, the AR21 features a unique molded rubber seal between the polycarbonate lens and pressure cast aluminium body that in conjunction with a Gore® breather and sealed Deutsch electrical connectors ensures a waterproof rating of IP68 with submersion of up to 3m (10ft).
Built from corrosion resistant materials, the aluminium body is finished in a textured polyester powder coat that passes the ISO7253, 3000 hour salt spray test.The distinctive red lens retaining bezel is UV resistant.This combined with the 304 stainless steel mount makes the ARB Intensity light extremely weather and corrosion resistant. 
SPECIFICATIONS: 
Submersible up to 9.5 ft.
High pressure cast A360 aluminium body. 
Unbreakable polycarbonate lens. 
UV stable moulded polycarbonate lens cover. 
Multiple position stainless steel mount. 
Durable UV Stable polyester powdercoat 
Gore breather. 
IP68 Certified. 
Deutsch DT-06 waterproof connectors. 
MIL810-STDG vibration certified 
RoHS compliant. 
10-36 V DC input. 
74 Watts. 
Amp draw 6.1A @ 14.4V. 
21 LEDs. 
6950 Raw Lumens. 
Color temperature: 6500 Kelvin 
Lux @ 10m (33Ft) – 2552 (spot) 584 (flood). 
20° full width flood. 
10° full width spot. 
Over/under voltage protection. 
50,000+ Hour LED life span. 
Zero UV emissions . 
Operating temp: -40°F to +145°F 
Protected against RFI/EMC interference. 
Integrated thermal management. 
Weight 2.5Kg / 5.5Lb complete.
Made in the USA
See product specifications in attached document for further information. 
Product Information
Click on a link below to view additional information about this product.
Manufacturer - ARB
ARB is Australia's largest manufacturer and distributor of 4x4 accessories. ARB have an international presence, with an office in the US and an export network that extends through more than 80 countries around the globe. ARB philosophy, however, has never wavered from its original course – quality, reliability and practicality above all else.
ARB's range of 4WD accessories has been specifically designed to suit your vehicle and ensure you're prepared for any off road adventure you choose to take on. All ARB products are tested to the highest standards and subject to a comprehensive minimum two year warranty, ARB deliver exceptional quality and service giving you piece of mind.
Need help or have a question?
Chat to us online, call our office (weekdays 9am-5.30pm) or email us and we'll get back to you!
01482 666 491