£508.43 inc VAT
£423.69 ex VAT
Add to basket
Available for 3-7 days delivery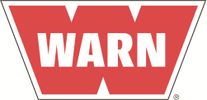 P/N: 82400 / JM-02562
Product Description
W400D-HID DRIVING LIGHTS

These 4" (10.2 cm) diameter HID lights have the extra light output, beam spread and reach you need to drive off-road with confidence. They're 300% brighter than a 55W halogen lights, have lower amp draw and last 10 times longer. Features include durable tempered clear glass lenses, sturdy vaporized aluminum over die-cast aluminum reflectors for maximum light output, and sealed corrosion-resistant polymer outer cases for weather resistance. A self-contained ballast and a wireless control switch mean installation is easy. 

Kit contains two lights, mounting hardware, wireless control, transmitter, wiring, rock guards and covers

Manufacturer - Warn
Warn Industries was founded in 1948 and manufactures a full line of off-road equipment and accessories that enhance the performance of four-wheel-drive vehicles, ATV's and utility vehicles. Warn is one of the world's most recognized brands in vehicle performance enhancing equipment.
Need help or have a question?
Chat to us online, call our office (weekdays 9am-5.30pm) or email us and we'll get back to you!
01482 666 491