£210.07 inc VAT
£175.06 ex VAT
Add to basket
Available for 3-7 days delivery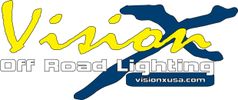 P/N: 9141343/xil-opr120k / JM-02538
Product Description
Optimus Round kit includes 2 black lights and a plug and play wiring kit.
20 Deg beam pattern
The Optimus Series are LED Driving Lights, advancing lighting technology to the next level. Utilizing Vision X Lighting's all new proprietary IRIS Reflector Technology, the Optimus series provides the ultimate focus for long range lighting by producing 883 ft. of usable light from a single 3.5″ tall, 10-watt LED. Compared to a standard 55 watt low beam headlight reach of 88 ft. and a standard 65 watt high beam reach of 153 ft, the Optimus propels light further than any single 10-watt LED light fixture in existence. Optimus lights also feature Vision X Lighting's Prime Drive technology for integrated thermal management and dimming capabilities.

Key Features
693′ of Usable Light from 10-watt LED

20 Light in 1 with Snap on Filters

Proprietary IRIS Reflector Technology

PWM Integrated Dimming Circuitry

Integrated Electronic Thermal Management (ETM)

Available as 2 Light Set with Wiring Harness

Small Doesn't Mean Weak
The new Optimus Prime doesn't sacrifice light output to achieve an ultra-compact housing. Actually the opposite. The Optimus Prime outperforms traditional Halogen Off Road Lighting solutions in both distance and output, all while fitting within a housing that doesn't look bulky and in the way. So put away the huge, awkward looking lights, and get the driving lights that will amaze you every time you light them up.
Rugged and Durable Construction
Being manufactured from extruded 6061 aluminum, the Optimus Prime is tough enough for all conditions. The front has the ultimate protection of an unbreakable polycarbonate lens, while the bottom has the Vision X designed stud mount.
Prime Drive Technology
Prime Drive Technology from Vision X Lighting controls vital functions such as temperature control and dimming on your LED Light. This advanced technology can increase or decrease the intervals at which the LEDs turn on and off in order to lower the bars overall temperature and maximize the lifespan.
Product Information
Click on a link below to view additional information about this product.
Manufacturer - Vision X lighting
You will find Vision X lighting is found everywhere. The military, border patrol, and even NASA have trusted Vision X on vehicles that cannot work with second best. Vision X is also trusted in the desert on off road vehicles that depend on seeing at night.

But Vision X Lighting Solutions are not just for the professionals; the Vision X product line is diverse and has product available for all markets. Vision X can be found on boat towers, off road vehicles, all terrain vehicles, and onroad vehicles like cars and motorcycles. Whatever the need, Vision X has a product to meet and exceed your expectation.
The Key to Vision X's ongoing success, un-matched quality, valuing customer input, and performance. Vision X has a team of world class engineers who have taken outlandish concepts from conception and put them into production. Vision X engineers are never afraid of re-examining products to find ways to better serve customers. Since its conception, Vision X has listened to the end user and put their ideas into action to further the quality, performance, and functionality of all vision X products.
Need help or have a question?
Chat to us online, call during office hours (weekdays 8am-5pm) or email us and we'll get back to you!
01482 666 491